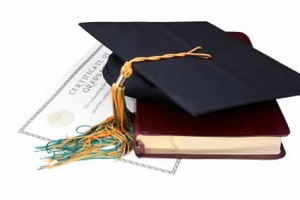 Higher Education
The time spent at university or college can offer some of the best moments of your life. Higher education can also be one of your most valuable investments. So it's important to choose a school that allows you to achieve your academic and extracurricular goals.
The good news is that there is a wide variety of schools and programs from which to choose. Here is the information to help you select the best opportunity (you can also visit our Financial Aid section to learn about paying for school):
Universities and Colleges. Directory of Canadian universities and colleges, as well as the top American and international schools.
Graduate Schools. Interested in an advanced degree or a professional program? Then check out this section.
Distance Education. More flexibility than ever before. Many well-known schools now offer distance education programs.
Prospective Students. Tips on choosing the right school and increasing your chances of getting in.
International Students. Information and resources for international students interested in studying in Canada.
Studying Abroad. For Canadian students who want to attend American or international schools.